All Off Piste MTN Guides St. Anton™
Only happy Guides :-)
Professional Coaching | Guiding & Positive Environment
Our ski philosophy combines
off piste guiding and coaching for any ski level,
this enables you to
ski the best snow and terrain to suit your ability.
We are committed to understand your needs and deliver a guiding service that aims to have you returning time and time again for
more fun, learning and adventure.
What is off piste skiing?
wikipedia.org
Your St. Anton off piste guiding
The advantage of the private off piste guide
Off piste beginner to off piste expert, mixed ability groups – ski together with your friends or family.

We have the highest qualification standard possible in off piste guiding and coaching

We listen to our clients and attend to their wishes and needs

Improve your alpine skills, build up confidence

Local UIAGM Mountain Guides – experts off piste guide St. Anton
We take care – All Off Piste Mountain Guides St. Anton™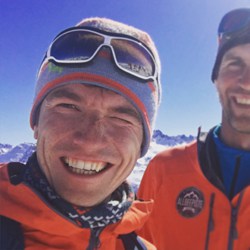 Franz Trimmel
Mountain guide and founder
Owner and Founder of All Off Piste MTN Guides St. Anton.
Off piste guide since 2004 in St. Anton.
Providing you a safe and enjoyable ski experience is my highest priority.
Hannes Schöberl
Mountain guide and senior partner
Guide and consultant.
Guide in St. Anton since 2008
Safety, costumer service, enthusiasm for the mountains – that's my drive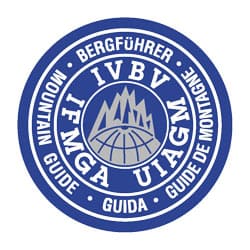 UIAGM – IVBV
International association
The IFMGA is an international association of mountain guides from all over the world. IFMGA represents all mountain guides which are qualified according to the IFMGA guidelines which is the highest standard possible.
FAQ – St. Anton off piste guiding day
Why to ski with us
Many of our guests come back year after year. Why?
Our Promise:
Perfect guiding for your improvement
Personal attention to your specific needs
UIAGM International Mountain and off piste Guides.
Why All Off Piste?
We love what we do
We know the best places to ski
We will take you to the hidden spots.
We know all about avalanches
We have the highest qualification level in skiing and mountaineering – UIAGM
We have the best safety equipment for your clients
We believe in value
Your words speak louder than ours
Hear it from the people who really count.
Typical day – Off piste St. Anton
Briefing about the off piste conditions in St. Anton.
Warm up skiing on easy off piste.
The off piste guide will support you to move your off piste skiing level to the next stage.
The off piste guide will explain the avalanche and weather situation to make the mountain hazards more visible for you. On this way you will learn how to avoid danger zones on the mountain with the certain avalanche risk level
You want
To become a safe and confident off piste skier
To ski the best off piste runs and the best powder in the ski resorts St. Anton, Stuben and Zuers
To build up your knowledge in terms of avalanches and alpine environment
To learn how to handle your avalanche safety equipment
Improve your off piste skiing
Skiing powder much as possible but safety goes always first!!!
Improve your off piste skiing
Use touring equipment to reach the best powder
Franz Trimmel
MARKER Kingpin vs. Fritschi Tecton This comparison is my personal opinion based on the experience what we had with the bindings. Edit after season 17/18 I used the Tecton with the Faction [...]