Private Guiding St. Anton Arlberg
How we work
Your guide will identify your strengths and build on them, he'll share his knowledge and decision making while you're exploring the vast off piste terrain of St. Anton and the Arlberg area.
The ski guiding is designed and structured to improve your alpine skills and increase your allround mountain knowledge for avalanche safety.
We build up confidence and choose the appropriate terrain for you to learn new alpine skills with ease.
Guiding from 9.00 to 15.15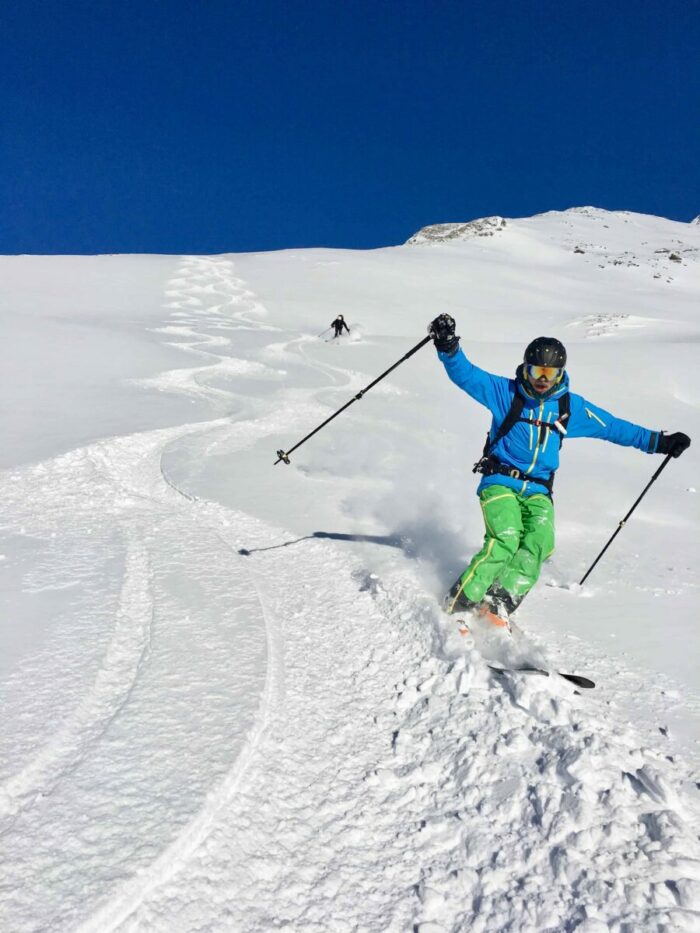 ---
We promise
Coaching in positive Environment
Only Local UIAGM mountain and ski guides
We guide you safely to the best snow
We challenge you in the right terrain
Improve your alpine skills
Build up confidence in the off piste
We choose the right off piste terrain to suit your ability
Challenge you in the right terrain and improve your alpine skills and knowledge of the mountains.
Possibly wants
Ski in a group of friends
Realize a dream and ski the off piste from St. Anton to Zuers  (Lech) Valluga 2 – off piste guide needed
Improve your off piste skiing
Developing your ski position further for increased balance and style
Read the snow and terrain to choose your perfect line in safety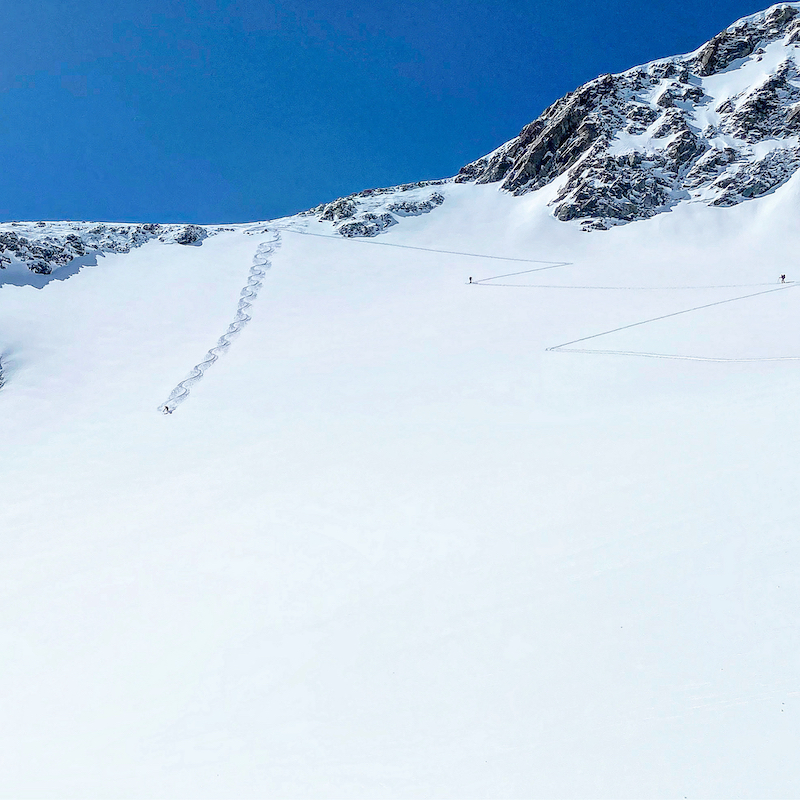 A typical off piste day
Skiing from 9.00 to 15.15
Safety briefing
Warm up skiing
Little lunch break- We ski when you feel strong and we rest when you need a break.