Off piste guide St. Anton
Off piste guiding – Off piste course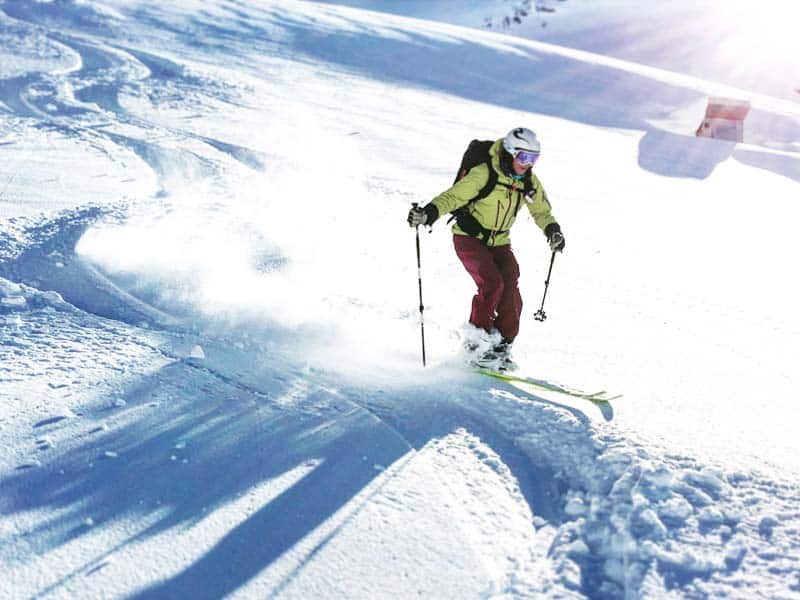 Ski with an off piste guide, practice makes perfect!
The off piste guiding is designed and structured to improve your alpine skills and increase your all round mountain knowledge for avalanche safety.
Our guiding promise
Local UIAGM off piste guides

We guide you safely to the best snow

We challenge you in the right terrain

Improve your alpine skills
Your off piste guide will identify your strengths and build on them, he'll share his knowledge and decision making while you're exploring the vast off piste terrain of St. Anton and the Arlberg area.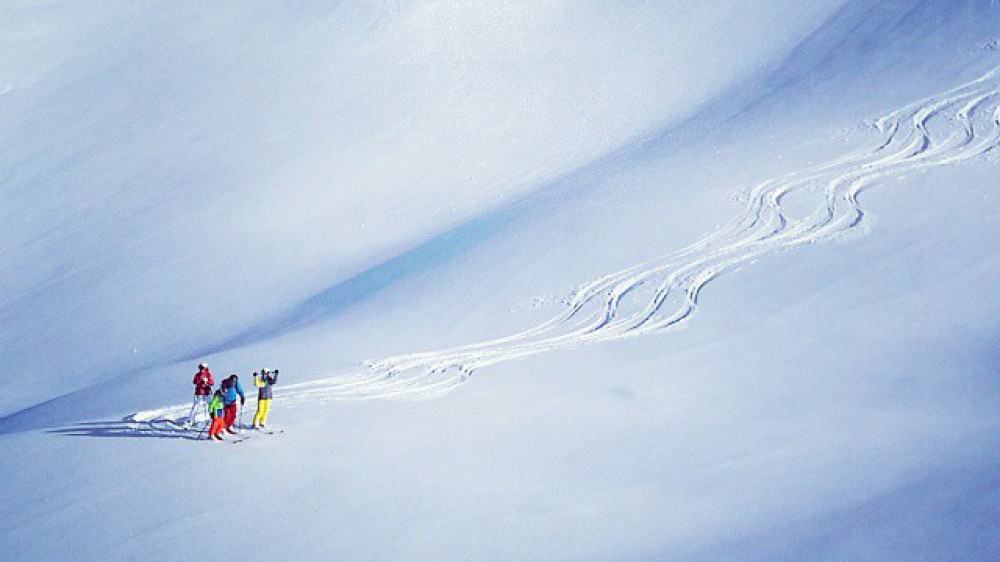 Off piste guiding locations
St. Anton – off piste Valluga to Zuers (Lech)

Stuben

Zürs

Lech

Sonnenkopf
St. Anton: Amazing off piste on big powder days. On the first sunny day after the snow storm is Rendl and Schindlergrat the place to be. Rendl has the best off piste to offer if you are keen to walk with skins. You can ski huge round trips even over to Ischgl. The off piste from Valluga to Zuers (Lech) is one of the most famous off piste runs in the world
Stuben: Off piste beginner to expert level. The off piste is very easy accessible. You can do very easy the first steps from the piste to the powder. The off piste for experts is almost endless. Stuben is very good to do the first touring with the skins.
Zuers: The best way to go to Zuers is over the Valluga. For this run you need a off piste guide. In Zuers are lots of big lines like down to Stuben or over to Lech.
Strategy – off piste guiding
Build up confidence in the off piste

We choose the right off piste terrain to suit your ability

Challenge you in the right terrain and improve your alpine skills and knowledge of the mountains.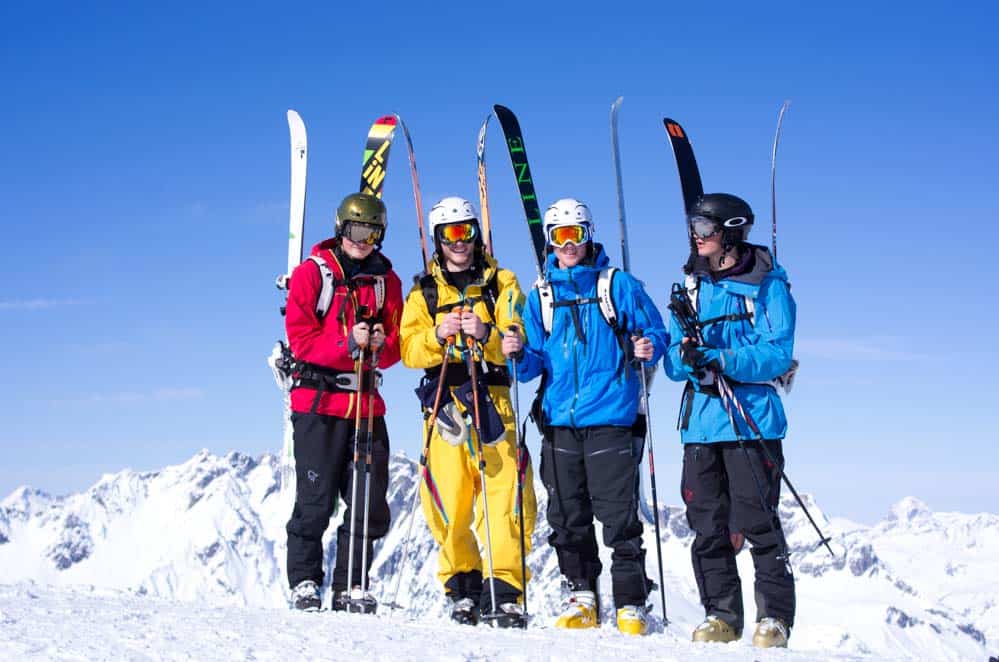 Build up confidence and choose the appropriate terrain for you to learn new alpine skills with ease.
A typical off piste day
Skiing from 9.00 to 15.15 

Safety briefing

Warm up skiing

Little lunch break- We ski when you feel strong and we rest when you need a break.
Possibly wants – off piste guide
Ski in a group of friends
Realize a dream and ski the off piste from St. Anton to Zuers  (Lech) Valluga 2 – off piste guide needed
Family off piste guiding
Improve your off piste skiing
Ski from piste to powder and the best off piste runs around St. Anton, Stuben Lech and Zuers
Ski the endless off piste in St. Anton safe with an off piste guide
Developing your ski position further for increased balance and style
Read the snow and terrain to choose your perfect line in safety
Safety briefing and off piste warm up
How to wear the avalanche transceiver
Switch transceiver to search mode
See how the direction arrow and distance number is reacting
Introduction from essential Guiding rules
Warm up skiing depending on your skiing skills weather and snow condition
The first run is always a blue slope to avoid the risk of injury.
Followed by an off piste run next to the piste to practice the guiding rules.
The next runs will be well chosen by the off piste guide depending on snow condition and group Level.