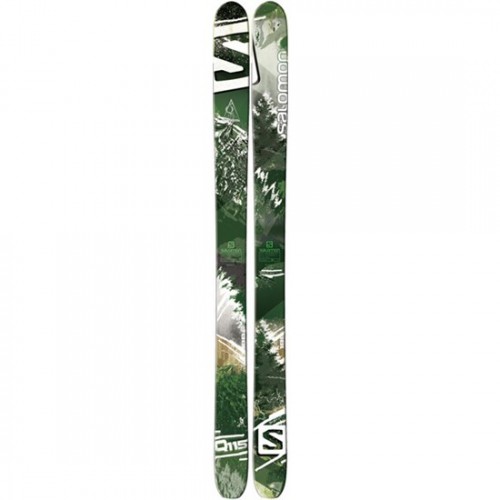 Every winter I try to ski many off piste skis as possible. So it will be about 20 models each year tested in every quality of snow. And of course everybody has the personal preferences but if a off piste skier reached a certain level there is no way around to try the Salomon IQ 115.
When i skied the first time Salomon Rocker2 models 2012 i could not stop laughing the whole day. It was so much fun and so different to the other rocker skis on the market, it was just amazing.
Before 2012 my impression was that the ski companies where a little bit lost in the rocker development. There where skis on the market they just "killed" you! Skis with to much rocker like the "Hellbent or the Obseth" from K2 where just to much shaking in the shovel and the tail.
Salomon was the first ski company which stopped the metal edge about 25 cm from the ski tip. Salomon designed the tip of the ski very light and splited it with this technology from the rest of the ski. Which means the vibrations in the tip where absorbed before the vibrations reached the rest of the ski and the ski got very stable and off course with the early rise rocker the ski tip will never dig below the snow surface!!
Many of my clients with the old school twin tip tested the Salomon IQ 125 and most of them could not resist. This ski is for me the best off piste ski on the market for powder days and soft snow.
By the way: the Salomon Rocker2 are available in different withs. I loved the 115 best. The 122 is a pure powder ski and the 105 was a little bit to unstable.